Take Comfort
Print, UX, Product
Description:
An idea conceived from a series of chance variables that amounts to "take comfort", a card game and instillation piece meant to help others overcome uncomfortable emotions. Take a card based on how you're feeling, follow the prompt to take one step towards feeling better.
What I Made:
Research into emotions and therapeutic processes, Typographic layouts for the cards, printing.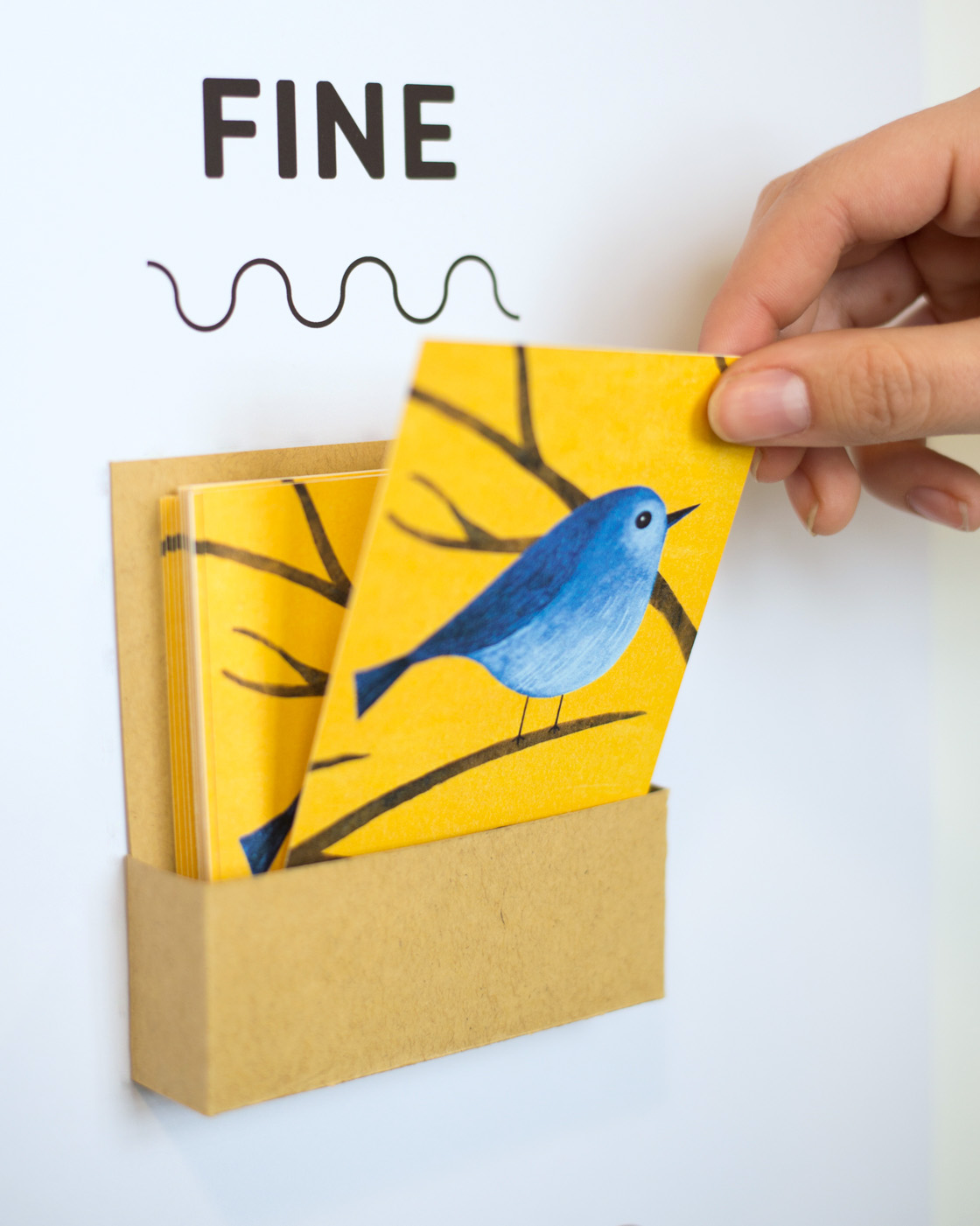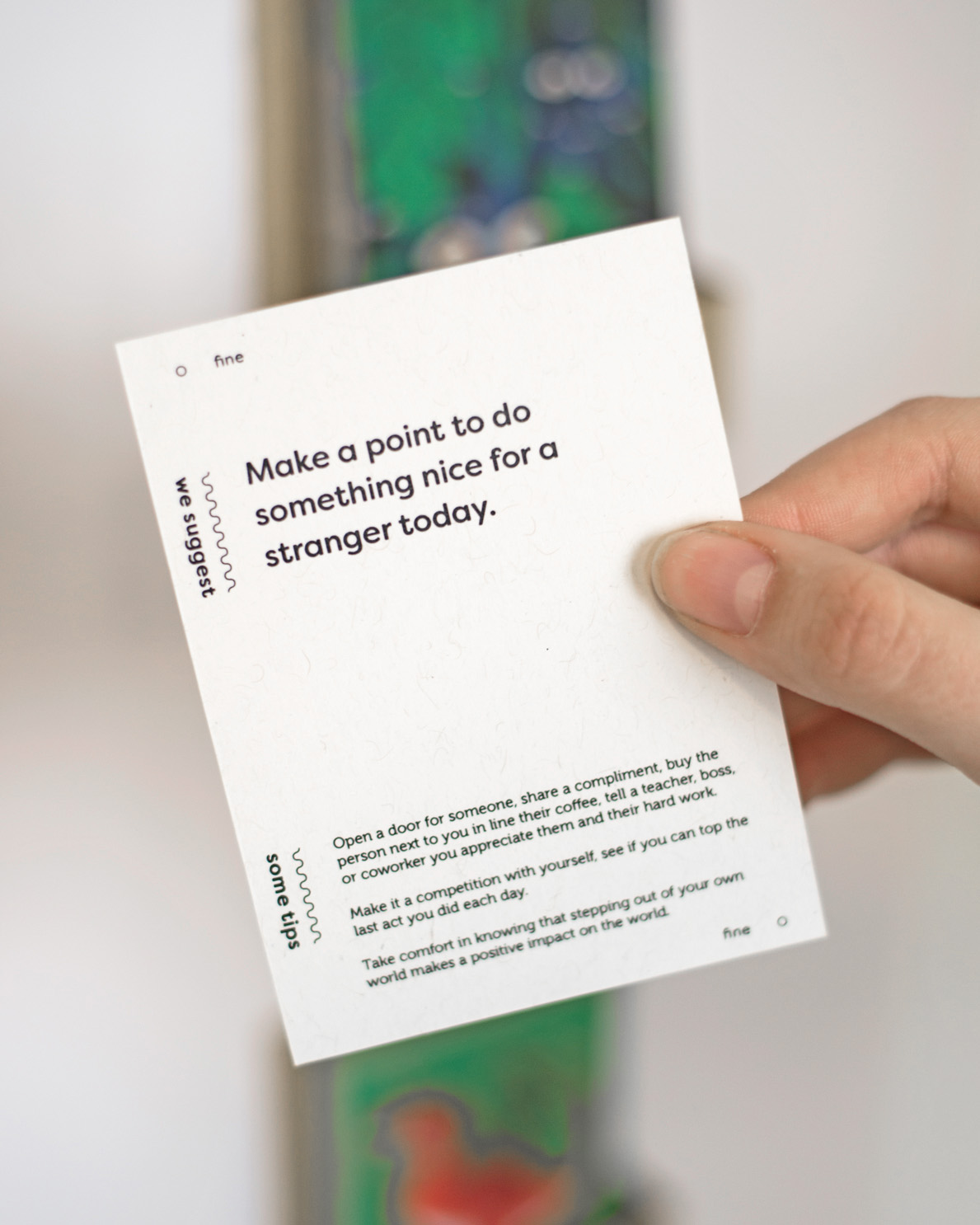 What I Learned:
How to find obscure patterns in strange places and develop a concept out of it. How to develop a lot of language and middle it down to the most successful connotations. How to make a game and create custom templates for packaging design, as well as keeping the look consistent across those two different variables.