Phallacy
Print, Data Gathering
Description:
A publication discussing the penis's representation in art and design through the lens of habitative penis drawing Featuring 135 penis drawings from 15+ artists and designers, four interviews with creatives, and 4 written articles all attempting to answer the question: "why do we draw penises on things?"
What I Made:
8x10 book, Research, Content Development.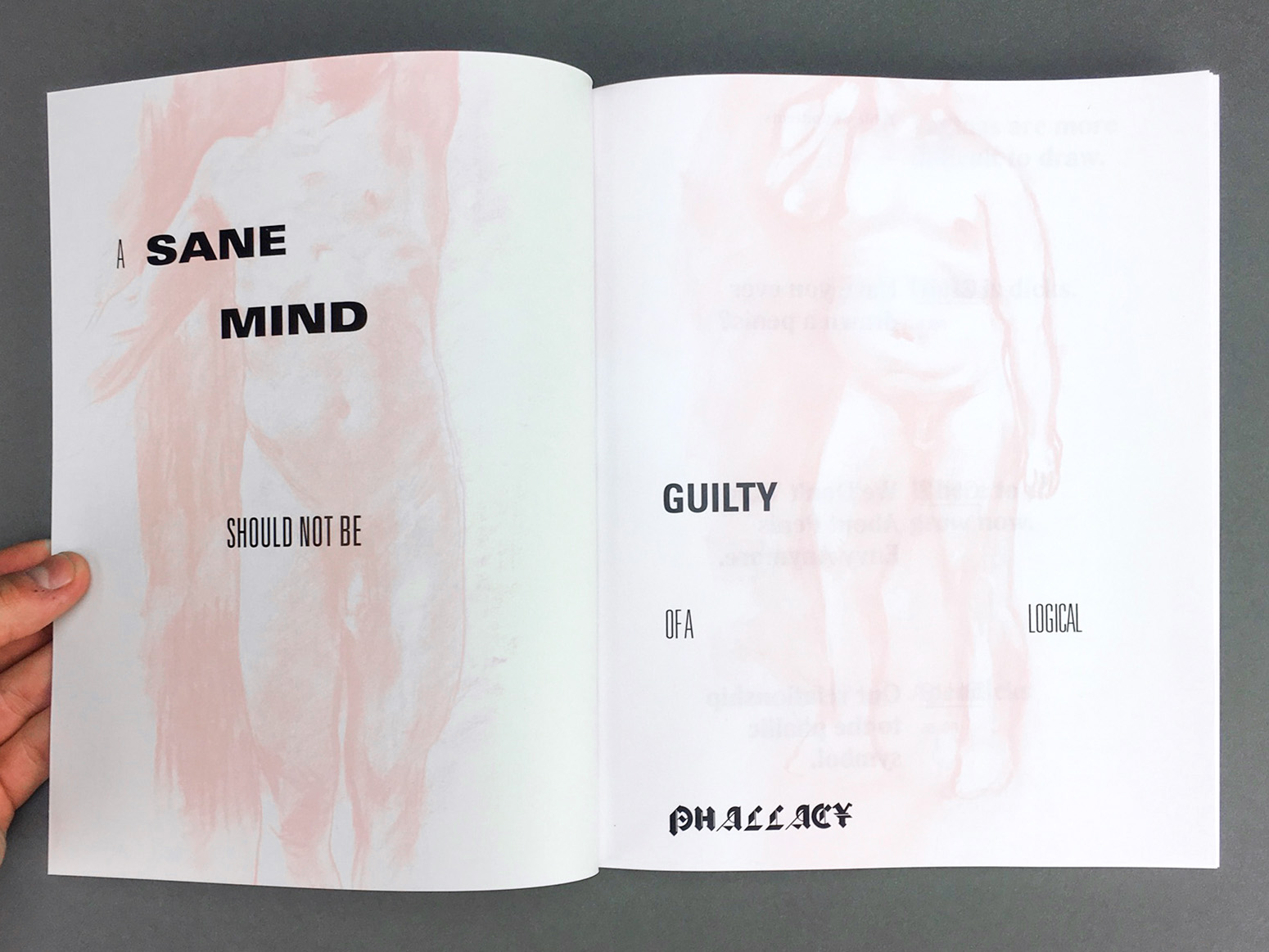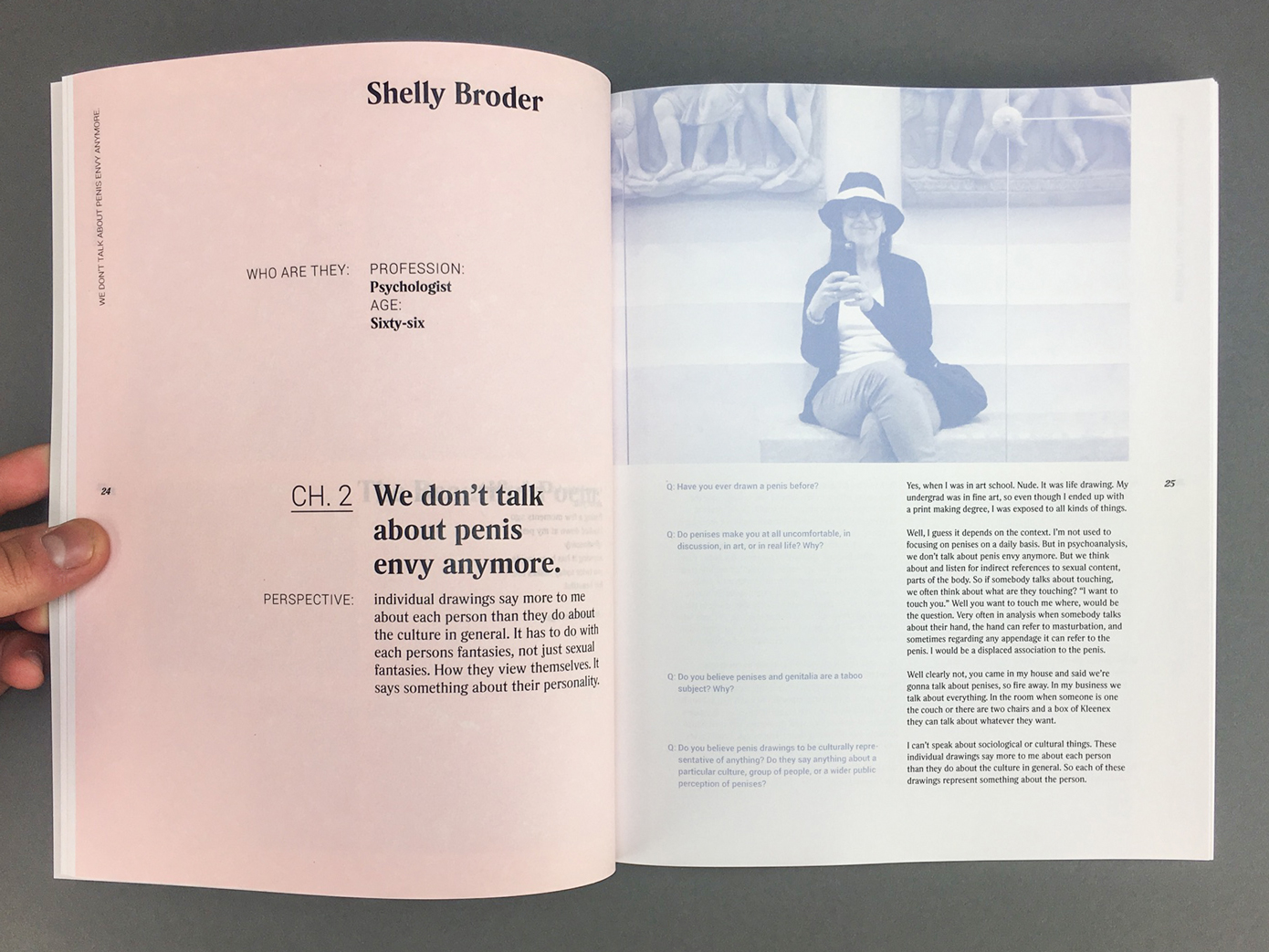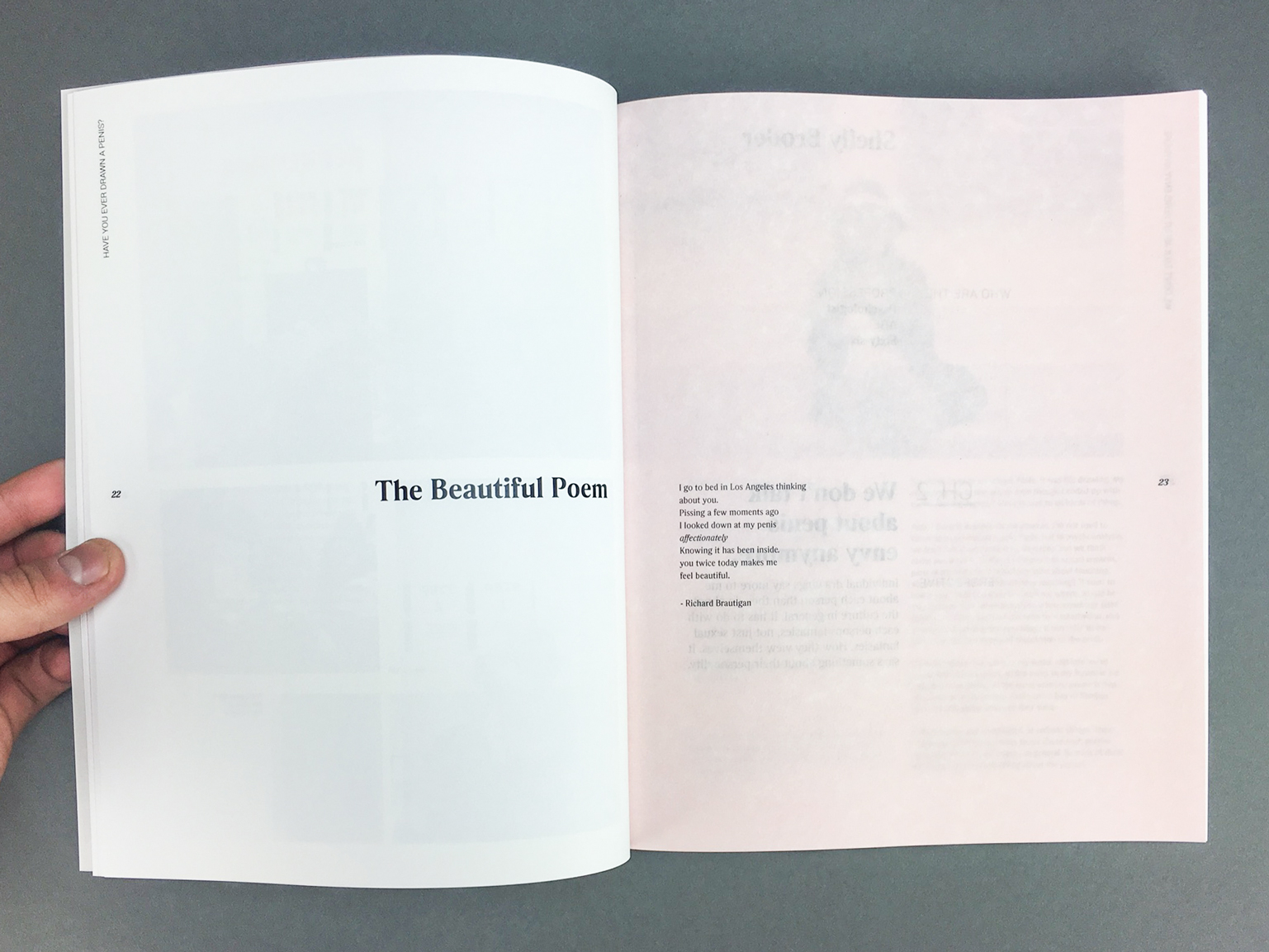 What I Learned:
How to tackle an immature subject matter with a visually mature direction. How to utilize custom paper choices and communicate that with a printer.